Reagents and tools for Western blotting
SureBlock - the high capacity blocking agent for Western blotting
SureBlock™ is a bovine gelatine-based blocking agent for various applications, including Western blotting. Compared to BSA, it is more economical, has a higher blocking capacity and less background. More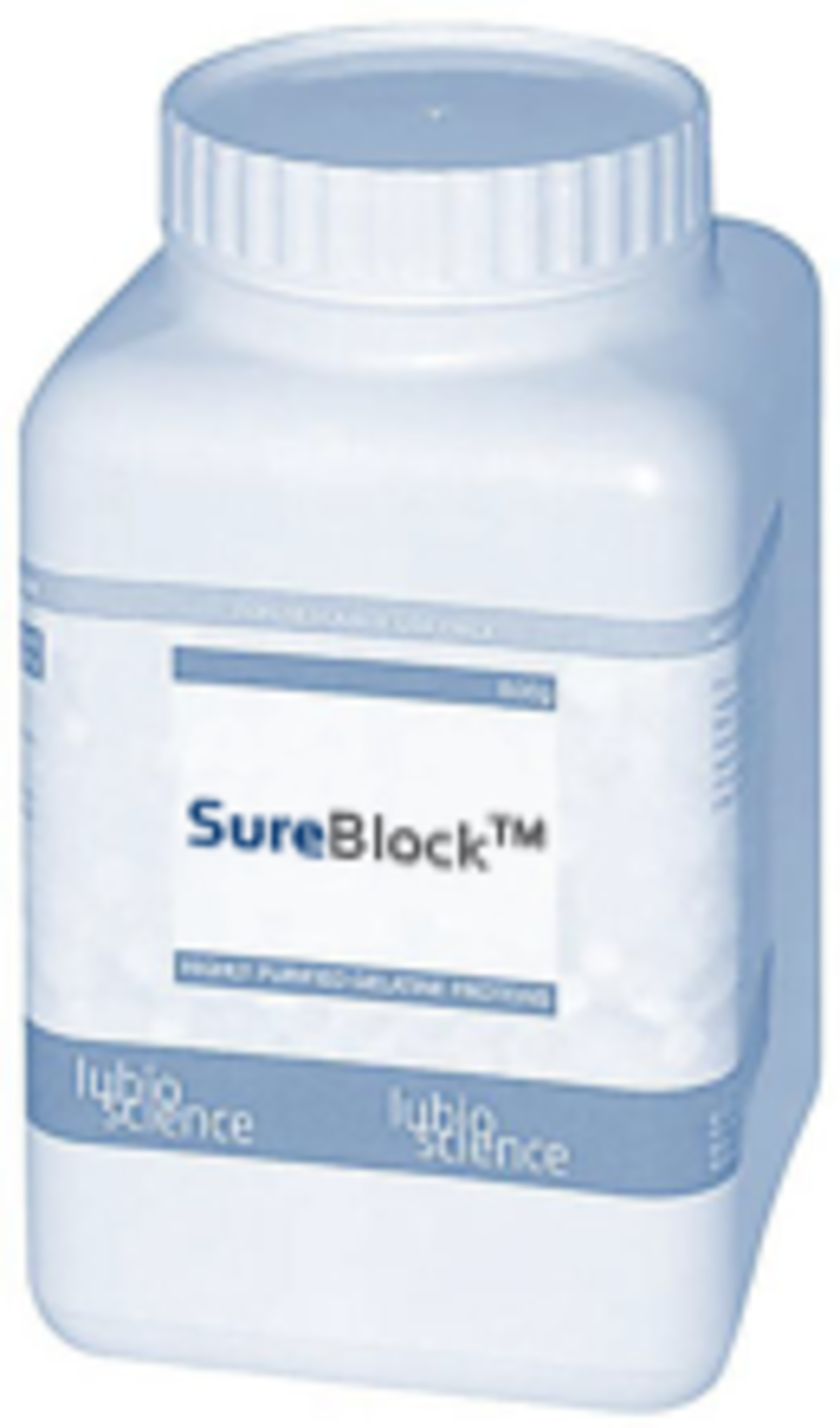 GOBlot - the solution for automated Western blotting
Since its introduction, the GOBlot™ Western Blot Processor has saved an estimated and collective 40'000 hours of valuable research time. GOBlot™ is a reliable fluid delivery device for reproducibly probing blots and membranes with primary and secondary antibodies in a fully automated fashion. Prefill buffer and antibody solution tanks, place your membrane and walk away. More
Applications
Western blot / Dot blot
ELISA
Immunohistochemistry (IHC)
Surface coating
Gene-chip Technology (replacement of acetylated BSA)
Advantages
Better blocking capacity than BSA
Virtually no background in Western blotting
Increased signal-to-noise ratio in ELISA
Solubility guaranteed up to 50% [w/v] at 4°C
More economical than BSA
SureBlock™ is a replacement for our previous TopBlock products (TB232010) and is identical in chemical composition and formulation.
The machine is designed to be modular and economical so that you utilize multiple machines running at different times with different routines and different antibodies. In other words, it's very flexible for multiple users. Also, being modular means that you can add new units when the budget allows or your project demands it.
| Cat-No. | Item | Size |
| --- | --- | --- |
| WBM01 | GoBlot™ automated Western blot processor | 1 each |
Introduction to the GOBlot Processor
How does it work? Watch Cytoskeleton's introduction to the GOBlot™!